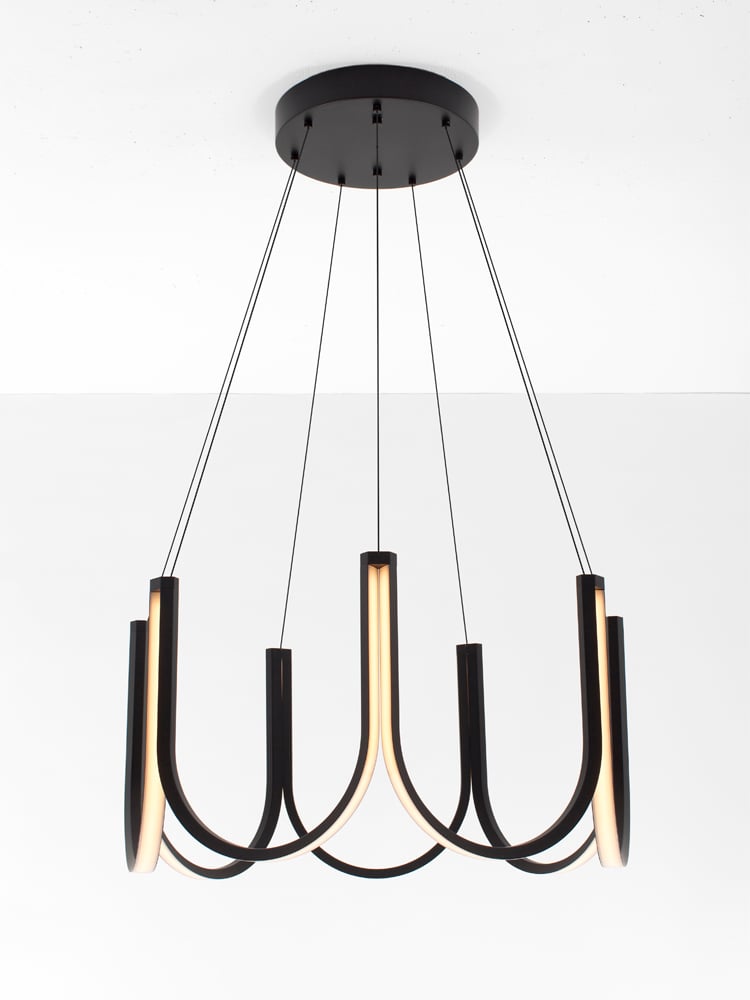 U7
€

2,118.00

A timeless collection based on a unique U-shaped module, manufactured with high precision extruded and machined aluminium. LEDs emit a warm, soft or powerful light. Dimmable with remote control to suit the desired light intensity. Available now as single U1, linear U5 and circular U7. Other configurations possible on request.

Materials

Steel, aluminium and polycarbonate diffuser

Dimensions

U7: H38 x Ø75 cm

Note

Driver: Input 100-240V / output 24V / class III / IP20

Includes Remote control / Dimmable

Energy consumption: 160W

Luminous flux: 3500 lumen

Color temperature 2700-2800K

Color rendering index > 90

Lifetime > 50 000h

Suspension

Maximum wire lengh: 250 cm

4 Colourways

White matte, black matte or brass (white canopy and wires)

Certifications / Conformity

CE, UL

Prices VAT incl. U7 White matte or black matte €2118
U7 Brass €2360

EUROPE

Always on stock; ships direct within 1 week.

To order for

OTHER DESTINATIONS

/ other

VOLTAGE

/ or for

PROFESSIONAL

orders please

Contact us

for details.
Share on Facebook

Share on Twitter

Pin it